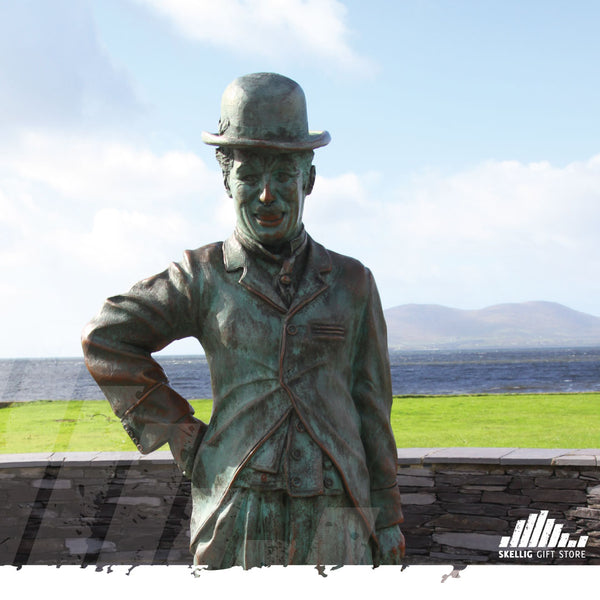 Charlie Chaplin Film Festival
His first time in Waterville was slightly tumultuous, he turned up unannounced at the Butler Arms Hotel which is still running to this day and found that it was fully booked. The receptionist didn't recognise poor Charlie and turned him and his family away, sending them to another hotel in Kerry. When one of the hoteliers heard about this, they rushed after them, catching up to them just outside of tone and urged them to return. The rest you can say is history, Charlie and his family returned to Waterville every year for over a decade.
The Waterville community continued the connection to Chaplin by obtaining permission from the Charlie Chaplin estate to hold the inaugural Charlie Chaplin Comedy Film Festival in the spirit of Charlie Chaplin. The festival honours the pioneering spirit of a great filmmaker & advocate for social change. The first festival was held in August 2011 and continues to this day. To learn more about the festival, click here or check out their Facebook.
The Festival runs for three days from the 23rd of August until the 25th. Be sure to pop into our Waterville shop and say hello while in the area, we have some great offers in-store and are having a sale with 20% on our online store until the 25th of August.